The X Shore 1 has a multitude of core features that make it the ideal vessel for a day (or night) on the water: open transom with built-in swim platform, rail furniture option with central passage, generous deck for sunbathing and leisure, navigation lights, cantilevered roof, retractable sun awning and water sport capabilities.
The X Shore 1 will come in two versions - Open or Top, where full exterior enclosure is possible. Available in three specifications: Utility, Performance and Premium.

Other
Boat Class:
Cuddy Cabin, Sloop
Electric Motor
The drivetrain is super responsive and kicks you off into planning speeds with a top speed of 30 knots in seconds. Equally, if you want to enjoy a silent and delightful ride at low speeds for hours listening to your favorite music, nothing is going to stop you.

The X Shore 1 has similar performance to the X Shore Eelex 8000 thanks to a powerful electric motor with 125kW. An outstanding combination of acceleration and speed. The hull has also been further optimized for low resistance and maximum hull efficiency.
Contact Us
More From X Shore
---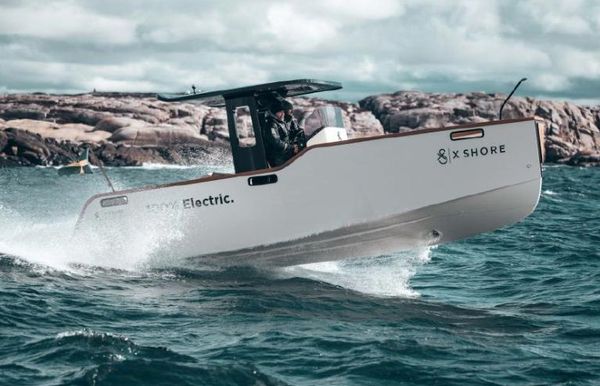 View Details